November 16th, 2023 by admin
TOTLCOM is proud to announce that we have received Mitel's Technical Excellence badge! We are honored to be recognized by Mitel for our hard work and quality services.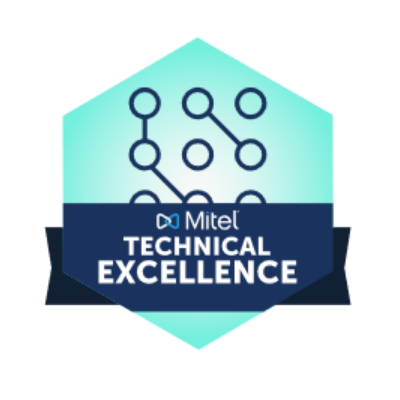 For those who don't know, the Technical Excellence badge is awarded to partners who provide high-quality and thorough technical support for Mitel solutions. Partners earn the Technical Excellence badge when their overall Technical Performance Index (TPI) score is over 80%. The TPI calculation is based on three performance indicators related to:
Number of support tickets closed at level 1
The percentage of tickets raised via the web
The number of defects Mitel identified
TOTLCOM is honored to be recognized by Mitel for our efforts and hard work. If you would try the Mitel solutions and quality services that earned us this badge, contact us today, and we'll find you the right Mitel solution for your business.
Posted in: business services, About TOTLCOM, News