July 11th, 2022 by admin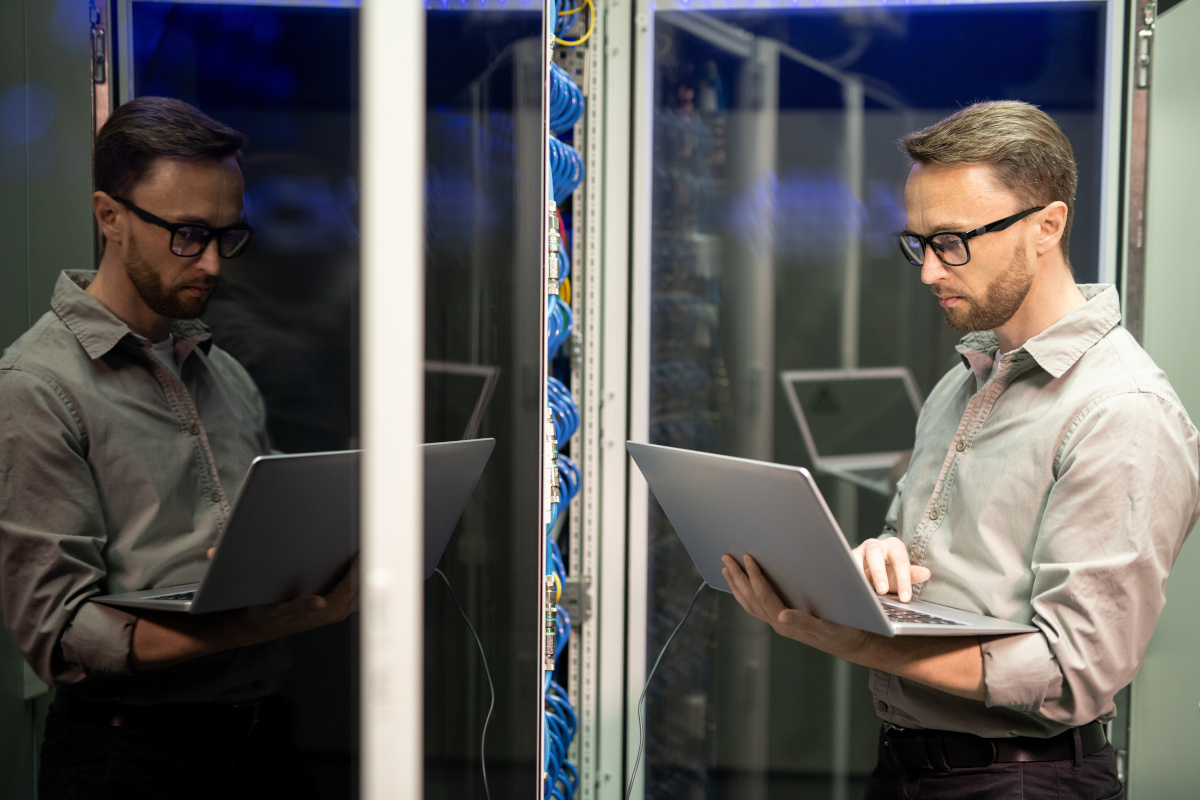 If you own or work in a large organization and manage an extensive computer network with hundreds of interconnected PCs, we understand the problems you face. You have to keep a constant check on the network to ensure its security, smooth operations, and other countless stuff, and sometimes, it all gets way too cluttered and stressful.
TOTLCOM, a leading internet technology company, understands the stress you face by managing these networks, which is why we offer a fantastic solution: network and server monitoring.
Having extensive experience working with many Silicon Valley companies, TOTLCOM has developed a network and service monitoring system that focuses on enhancing the network security that you already receive while also detecting any issues and threats in your network.
Apart from that, TOTLCOM also offers continuous technical support to ensure a smooth flow of your server. Combining all of this and more, the company makes sure your network works at optimum speed and your team's efficiency is never disturbed.
How TOTLCOM Monitors Your Server and Networks
Internet technology experts at TOTLCOM understand the different factors that go into the success of a network or server, which is why the company, while monitoring a server, evaluates it on several various aspects.
We begin by analyzing your network or servers to entirely understand the scale and scope of the situation. Then you are alerted to the problems in your network and offer different solutions for them, and ensure that your network runs seamlessly.
After informing and assisting you with the problems in your network, TOTLCOM keeps an eye on your business to advise you about any issues that come up. This chain of identifying and solving problems and issues further strengthens your network's security and quality.
How TOTLCOM Differs from Other Network Monitoring Services
Based out of California, TOTLCOM was founded nearly 50 years ago, which is why the company and its founders have seen the world of internet networking come to life and have worked alongside the people that first adopted it.
With a highly-skilled team, TOTLCOM not only monitors your networks and servers; instead, it has a mission of making your server more secure, increasing its efficiency, and removing its customers from the hassle of constantly having to check their network and servers. Therefore, making them the perfect choice for network and server monitoring services.
Benefits of Using TOTLCOM Network and Server Monitoring
Now that you know about the different ways TOTLCOM helps you maintain and monitor your network, it's time to learn how TOTLCOM network monitoring services help your business. To make it simpler to understand, we have listed them below.
Measures Performance

One of the most significant benefits of TOTLCOM network monitoring services is benchmarking your network's performance. A team of experts keeps a constant tab on your network's performance and sets a benchmark for performance, thus helping your servers keep performing effectively.

Effective Resource Allocation

Resource allocation is another seldom discussed yet critical benefit of network monitoring. Getting your network monitored by TOTLCOM allows your IT team to sit back and quickly solve a problem because they will already have a helping hand telling them details about the issue; moreover, it will also allow them to better focus on other tasks instead of keeping tabs on the network servers.

Identify Security Threats in Advance

Often, IT teams are too busy with other projects and tasks to keep an eye on their network and servers. Unfortunately, this allows different viruses and malware to go through your network undetected, thus affecting the network's security. However, TOTLCOM network monitoring prevents this from happening since its team of experts constantly runs scans to detect any virus on your network.

Better Insights and Upgrades

TOTLCOM constantly keeps an eye on your servers; it evaluates the server's performance, compares it, and generates insights on its performance. These insights help you better understand the aspects that your server is lacking. Once you know them, TOTLCOM tells you about newer technologies that can help increase the server's efficiency.
With the world changing and transforming at an increasingly fast rate, you must build a network that is not only strong but is also up to date. TOTLCOM network monitoring services help you do just that and much more. This will help you maintain your servers' security and ensure increased efficiency among all departments of your business. These benefits make network monitoring a service that is a must-have for every big and small organization out there.
Posted in: Managed IT Services