October 5th, 2017 by admin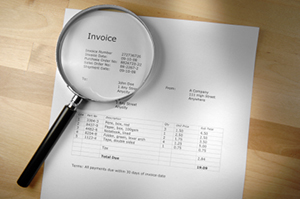 As reported by CFO Magazine, $8 billion is lost annually to telecom billing errors. There are cost savings hiding in your contracts, and we have the expertise to audit, identify and help mitigate these costs on your behalf. TOTLCOM offers Telecom Bill Auditing and Telecom Services Analysis, we analyze your WAN, voice and data circuits, lines, PRIs, wireless devices for all types of usage and services and do an in-depth review of your billing statements. This allows us to identify valid and non-valid surcharges and taxes, fees being charged on a recurring and non-recurring basis and charges for associated services.
We will identify unnecessary services, renegotiate contracts and liaise with your carriers to consolidate your contracts, negotiate refunds and credits for overcharges and get you the best savings based on higher commitments and lower rates.
The initial analysis is complimentary and cost savings can be anywhere from 10 – 40%! Through this service we offer you peace of mind knowing you are getting the best bang for your buck.
Posted in: Solutions