December 5th, 2017 by admin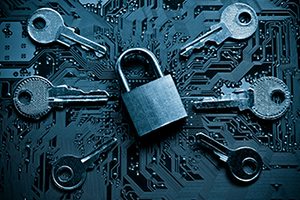 To address the growing concerns about IT security for our customers, we've partnered with SonicWall, a leader in advanced network security, secure remote access, and data protection. SonicWall provides next-generation firewalls and security solutions that protect your business from cyber threats, while also adding a level of protection against data loss due to human error or natural disasters. All this without hampering your network performance.
Instead of going to several service providers to cover the different aspects of your IT system protections, you can work with just one partner – TOTLCOM. We can advise you on which solutions make sense for your business and IT infrastructure while making sure your employees are trained on necessary precautions for handling sensitive data. Especially healthcare and financial industry businesses need to be careful to keep confidential data out of the wrong hands to comply with state and federal regulations. We recommend an assessment of your current security measures for your email systems, applications, VPN remote access, backup systems, server, and wireless network. Only then can you move forward with an air-tight strategy to protect your vital data from cyber-attacks, human error, and disasters.
Posted in: Solutions